3 Fall Conferences to Check Out
by Paul Tautges | September 3, 2012 9:33 am
Every fall, ministry conferences abound. Here are 3 that will be especially beneficial to anyone who desires to be further equipped as a personal disciplemaker, i.e. biblical counselor. Pastors, Elders, and small group leaders should also seriously check them out.

[1]October 1-3: NANC Annual Conference[2] – I do my best to never miss this one and am glad my wife is able to attend again. This year's theme is "Celebrating Variety: The Diverse and Unified Counsel of God." God's Word is wonderfully diverse in its ability to address the issues of life. Featured speakers include Stuart Scott, Heath Lambert, Lance Quinn, Randy Patten, Rob Green, and Mark Vroegop. A rich pre-conference will also be conducted by Answers in Genesis.
October 26-28: CCEF National Conference on Guilt and Shame[3] – I am unable to attend this time, but this year's conference aims to

[4]understand and speak to guilt and shame through the truth of Scripture, and to equip those who attend with the resources to do the same—in their own lives and the lives of others. Speakers include David Powlison, Mark Dever, Tim Lane, Ed Welch, Julie Lowe, and Randy & Joan Nabors.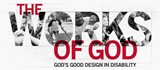 [5]November 8: Desiring God's first ever "The Works of God Disability Conference[6]" – My wife and I are also registered for this one-day event. Speakers include Nancy Guthrie, Greg Lucas, Mark Talbot, and John Piper.
Endnotes:
[Image]: http://counselingoneanother.com/wp-content/uploads/2012/08/nanc-logo.png
October 1-3: NANC Annual Conference: http://www.nanc.org/Conferences/13/NANC-2012-Annual-Biblical-Counseling-Conference
October 26-28: CCEF National Conference on Guilt and Shame: http://www.ccef.org/conference
[Image]: http://counselingoneanother.com/wp-content/uploads/2012/09/theme505_logo.png
[Image]: http://counselingoneanother.com/wp-content/uploads/2012/07/DG-conference.jpg
November 8: Desiring God's first ever "The Works of God Disability Conference: http://www.desiringgod.org/events/regional-conferences/2012-minneapolis
[Image] Follow: http://www.specificfeeds.com/follow
: https://twitter.com/share
[Image] : mailto:?subject=3%20Fall%20Conferences%20to%20Check%20Out&body=3%20Fall%20Conferences%20to%20Check%20Out%20-%20http%3A%2F%2Fcounselingoneanother.com%2F2012%2F09%2F03%2F3-fall-conferences-to-check-out%2F
Source URL: http://counselingoneanother.com/2012/09/03/3-fall-conferences-to-check-out/
---