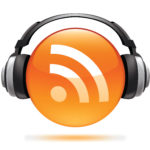 Believing that "faith comes from hearing, and hearing by the Word of Christ" (Rom. 10:17), we are glad to direct you to FREE audio resources available for your personal growth in the Lord as well as your ministry to one another.
Most recent sermons at Cornerstone Community Church in Mayfield Heights, Ohio (eastern suburb of Cleveland). Consider subscribing to our iTunes podcast.
Over 400 sermons from several broadcasters may be listened to, or downloaded, from Sermon Audio.