The HELP books are featured in an author interview at the Biblical Counseling Coalition[2] site. There are already 28 titles in this rapidly growing series. The series was originally published by Day One Christian Ministries in the UK, but is now an imprint of Shepherd Press [most titles are now available as E-books and are being gradually re-introduced in print copies).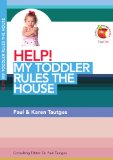 [3]
HELP! My Toddler Rules the House[4] (Paul & Karen Tautges)
The seasoned parents of ten children provide frazzled moms and dads with practical counsel for bringing order to their home.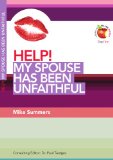 [5]
HELP! My Spouse has been Unfaithful[6] (Dr. Mike Summers)
You never dreamed this would happen, but you are reeling from the news that your spouse has been unfaithful. You don't know what to do. This booklet will assist you as you navigate your way through this painful time.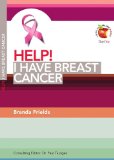 [7]
HELP! I Have Breast Cancer[8] (Brenda Frields)
The sense of shock at receiving a diagnosis of breast cancer is very real. This honest account of a
personal battle with breast cancer gently helps you to confront your fears, doubts, and worries…
[9]
HELP! Someone I Love has Cancer[10] (Deborah Howard)
If you have just heard that someone you love has been diagnosed with cancer, where do you turn for help? This booklet provides practical information on cancer and the choices you will face and points you to the only One who can give you real comfort.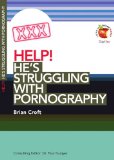 [11]
HELP! He's Struggling with Pornography[12] (Brian Croft)
A struggle with pornography is often the greatest snare for a Christian man today. This booklet
presents the only true solution.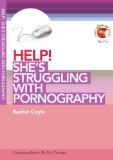 [13]
HELP! She's Struggling with Pornography[14] (Rachel Coyle)
Pornography is a taboo topic among many Christians today—especially women. But women can
and do become enslaved to it. This booklet redefines pornography in biblical terms and explores
its dangers and points the reader to true freedom.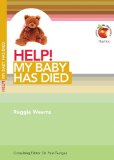 [15]
HELP! My Baby Has Died[16] (Reggie Weems)
The greatest grief any parent can endure is the death of a child. No other human experience
compares to it. This booklet is offered as encouragement from one fellow sufferer to another.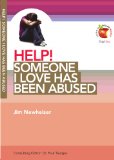 [17]
HELP! Someone I Love has been Abused[18] (Jim Newheiser)
Those who have been abused need help, and the all-sufficient Word of God provides the wisdom
we need to offer comfort, practical aid, and guidance to those who are hurting.
[19]
HELP! My Marriage Has Grown Cold[20] (Rick Thomas)
Perhaps you are finding that your relationship that began so warmly has started to turn cold. This booklet offers practical counsel from the Bible, helping you to work through marriage challenges.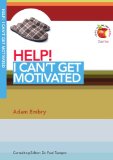 [21]
HELP! I Can't Get Motivated[22] (Adam Embry)
Have you got work to do, but just can't get round to doing it? Why do you lack motivation?
Adam Embry gets to the heart of this issue…the solution is found in the gospel.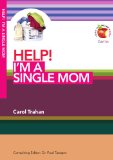 [23]
HELP! I'm a Single Mom[24] (Carol Trahan)
You probably never planned to be a single mom. You may feel confused, heartbroken, and
overwhelmed. This booklet, written by a single mom who wrestles with these challenges, will
encourage you to trust God's sovereign plan.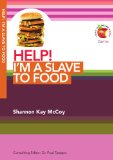 [25]
HELP! I'm a Slave to Food[26] (Shannon McCoy)
Overeating is a silent, subtle, even respectable sin. Perhaps you struggle with it too. If so, this
booklet can help you–not as a diet plan, but as a compass directing you to the heart of the problem and to the only lasting solution.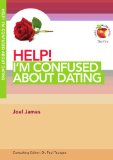 [27]
HELP! I'm Confused about Dating[28] (Joel James)
Let this personal, practical, fun, and, above all, biblical booklet serve as a counselor and guide as
you pursue the kind of relationships that truly honor God.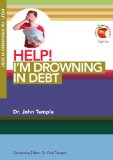 [29]
HELP! I'm Drowning in Debt[30] (Dr. John Temple)
Do you feel as if you are drowning in debt? This booklet looks at the causes of debt—spiritual
and societal—and offers practical and biblical guidance for escaping financial bondage.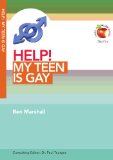 [31]
HELP! My Teen Is Gay[32] (Ben Marshall)
Homosexuality is perhaps one of the most hotly debated subjects today. But what do you do when the issue comes closer to home: when your teen tells you that he or she is gay? This booklet goes to the Bible to find clear answers, direction, and hope.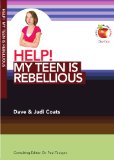 [33]
HELP! My Teen Is Rebellious[34] (Dave & Judi Coats)
Struggles with their teens drove this couple to their knees in prayer and to the Word of God.
Here they share the truths they discovered, the practical advice that helped, and the hope they
found in the power of the gospel and God's grace.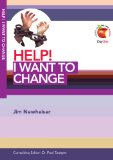 [35]
HELP! I Want to Change[36] (Jim Newheiser)
Change is hard, and our attempts often result in failure. This booklet explains that it is the gospel—what God has done for us—that is the key to change and that empowers us to make changes that will please God.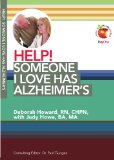 [37]
HELP! Someone I Love has Alzheimer's[38] (Deborah Howard)
A diagnosis of Alzheimer's disease for someone we love can fill us with fear. This booklet will help you understand Alzheimer's, learn about its practical implications, and, by meditating upon God's Word, submit to God's perfect will and find peace and joy along the journey.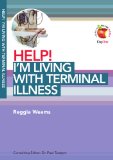 [39]
HELP! I'm Living with Terminal Illness[40] (Reggie Weems)
We don't find it easy to face death, and the diagnosis of terminal illness can be devastating. Written with a pastor's heart for those suffering with a terminal diagnosis and for their family and friends, this booklet conveys advice, consolation, and eternal hope.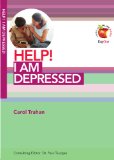 [41]
HELP! I Am Depressed[42] (Carol Trahan)
Sometimes the circumstances of our lives overwhelm us and we plunge into depression and despair. Is there a way out? This booklet uses biblical examples to show that even in the midst of great sorrow we can trust God's sovereign purposes, respond in faith, and know peace and even joy.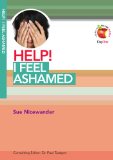 [43]
HELP! I Feel Ashamed[44] (Sue Nicewander)
Do feelings of shame baffle you or hold you hostage? This booklet uses case studies and practical examples to examine the true causes of shame and present hope through Jesus Christ, the Savior who loves you and can restore you, regardless of your past.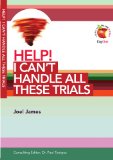 [45]
HELP! I Can't Handle All these Trials[46] (Joel James)
"Who is in control? Why did this happen? What is God doing?" Everyone asks questions like these when faced with intense or prolonged trials. In this booklet, you'll find the answers. They will be just what you need to handle your trials with faith, peace, and hope.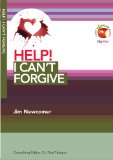 [47]
HELP! I Can't Forgive[48] (Jim Newcomer)
The struggle to forgive someone who has wronged us is universal. What is the answer? A fresh look at the gospel! Join the author as he takes you through a five-stop journey toward biblical forgiveness.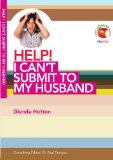 [49]
HELP! I Can't Submit to My Husband[50] (Glenda Hotton)
The world's idea of a submissive wife is humorous at best. Yet God's idea is to give her the freedom to be the special person she was created to be. This booklet looks at God's idea of submission, defines what it does and does not mean…dispels lies, and ends with practical helps.