E-Books
by davidbankes | June 29, 2011 3:38 pm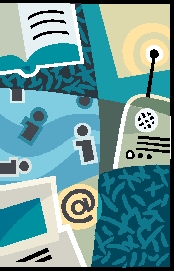 Recognizing the growing demand for E-books, we are doing our best to make some of our resources available in that format. Ten small E-Books are currently ready to go.
NEWEST: "Brass Heavens: Reasons for Unanswered Prayer" – Kindle Version[1]
The following are 99 cents each from Amazon (Kindle) or Barnes & Noble[2] (Nook).
A Counselor Named Grace[3]
ADD, ADHD and the Drugging of America's Children[4]
Believing Before Feeling[5]
Gluttony: The Silent American Sin[6]
Hope for the Homosexual[7]
Kicking the Smoking Habit[8]
Sex, Lust, and the Slaughterhouse[9]
When War Is Just[10]
Why Is My Child Hearing-Impaired?[11]
Working through Depression[12] (most popular!)
Endnotes:
"Brass Heavens: Reasons for Unanswered Prayer" – Kindle Version: http://www.amazon.com/Brass-Heavens-ebook/dp/B00AVPXR1S/ref=tmm_kin_title_0?ie=UTF8&qid=1365372370&sr=1-5
Barnes & Noble: http://www.barnesandnoble.com/s?page=results&domain=search&pos=&box=&store=EBOOK&keyword=paul+tautges
A Counselor Named Grace: http://www.amazon.com/Counselor-Named-Grace-Delight-ebook/dp/B004PGNPUM/ref=sr_1_1?ie=UTF8&qid=1309880138&sr=8-1
ADD, ADHD and the Drugging of America's Children: http://www.amazon.com/drugging-Americas-Children-Delight-ebook/dp/B004LRP198/ref=sr_1_1?s=digital-text&ie=UTF8&qid=1309880266&sr=1-1
Believing Before Feeling: http://www.amazon.com/Believing-Before-Feeling-Delight-ebook/dp/B004PLMBL6/ref=sr_1_1?s=digital-text&ie=UTF8&qid=1309880336&sr=1-1
Gluttony: The Silent American Sin: http://www.amazon.com/Gluttony-Silent-American-Delight-ebook/dp/B004PLMBKM/ref=sr_1_1?s=digital-text&ie=UTF8&qid=1309880383&sr=1-1
Hope for the Homosexual: http://www.amazon.com/Hope-Homosexual-Delight-Word-ebook/dp/B004LROWJ8/ref=sr_1_1?s=digital-text&ie=UTF8&qid=1309880425&sr=1-1
Kicking the Smoking Habit: http://www.amazon.com/Kicking-Smoking-Habit-Delight-ebook/dp/B004LRP17U/ref=sr_1_1?s=digital-text&ie=UTF8&qid=1309880495&sr=1-1
Sex, Lust, and the Slaughterhouse: http://www.amazon.com/Lust-Slaughterhouse-Delight-Word-ebook/dp/B004LRP6NO/ref=sr_1_1?s=digital-text&ie=UTF8&qid=1309880530&sr=1-1
When War Is Just: http://www.amazon.com/When-Just-Delight-Word-ebook/dp/B004PGNGBA/ref=sr_1_1?s=digital-text&ie=UTF8&qid=1309880621&sr=1-1
Why Is My Child Hearing-Impaired?: http://www.amazon.com/Child-Hearing-Impaired-Delight-Word-ebook/dp/B004PGNQ0G/ref=sr_1_1?s=digital-text&ie=UTF8&qid=1309880659&sr=1-1
Working through Depression: http://www.amazon.com/Working-Through-Depression-Delight-ebook/dp/B004LROXLU/ref=sr_1_1?s=digital-text&ie=UTF8&qid=1309880701&sr=1-1
Source URL: http://counselingoneanother.com/books/e-books/
---