Equipping You for Christ-Centered Counseling
by Paul Tautges | December 1, 2012 7:52 pm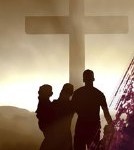 [1]People are looking for the hope that there are answers for their hurts, their difficulties, and the challenges they face. For over 25 years, the Biblical Counseling Training Conference[2] has been equipping ministry professionals and lay leaders to skillfully, confidently, and lovingly minister God's Word to those looking for answers. Registration is now open for this time-proven training hosted by Faith Biblical Counseling Ministries in Lafayette, Indiana, February 10-15, 2013.
Featured Speakers: Michael Emlet, Elyse Fitzpatrick, and Steve Viars join over a dozen additional instructors for 6 Tracks of Training.
If you are interested in becoming more effective at counseling the Word then you will not be disappointed with the training offered here[3].
Endnotes:
[Image]: https://counselingoneanother.com/wp-content/uploads/2012/12/BCTC_2013_Header.jpg
Biblical Counseling Training Conference: http://www.faithlafayette.org/conferences/all/biblical_counseling_training_conference/
here: http://www.faithlafayette.org/conferences/all/biblical_counseling_training_conference/
Source URL: https://counselingoneanother.com/2012/12/01/equipping-you-for-christ-centered-counseling/
---