HELP! I'm in a Painful Marriage – Biblical Encouragement for Christian Wives
"Sister, you are not alone," writes Carrie Foldberg. "As a biblical counselor, I am contacted time and time again by hurting wives who are desperate for help with how to respond to their husbands' past, or ongoing, sin. I'm also familiar with this pain as a wife. I went through a difficult season in my own marriage before my husband became a believer in Christ, and even for a short time afterward as he struggled with the effects of combat trauma. I felt there was something terribly wrong with me as a Christian wife, or wrong with us as a family. I didn't want to tell anyone. I was embarrassed by my own failings and did not want to disparage my husband."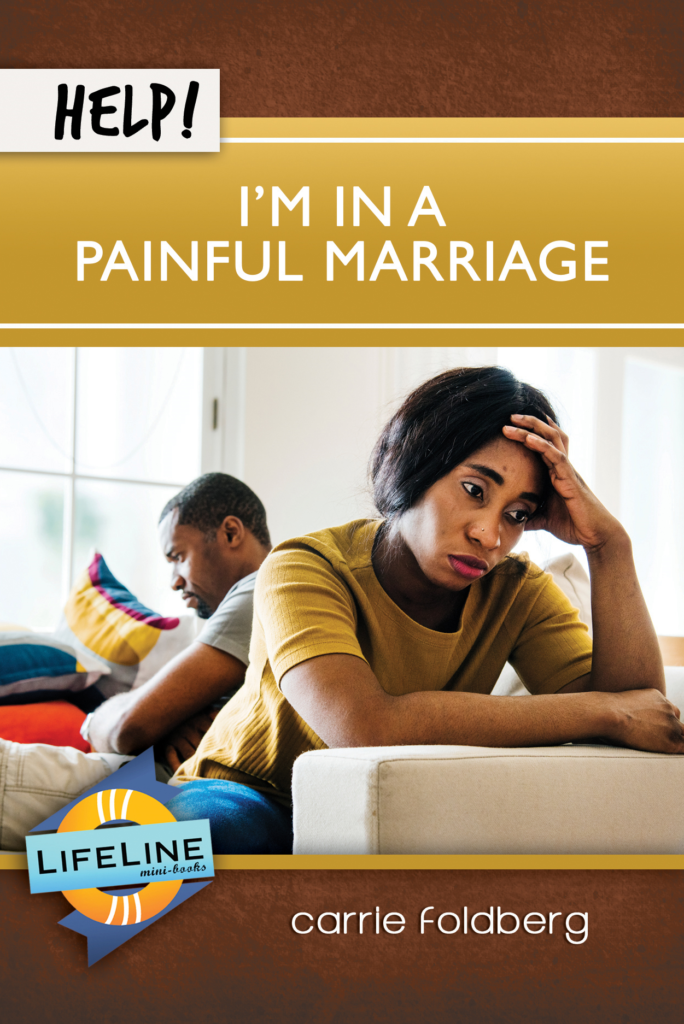 Perhaps you feel the same.
If so, you will be helped and encouraged by a new LifeLine mini-book. Here you will find faithful counsel from the Scriptures.
Foldberg continues, "It was a great encouragement and comfort to me to learn that it is common for a wife to experience emotional and relational pain as a result of her husband's sin struggles. But this Scripture is true: No temptation has overtaken you but such as is common to man; and God is faithful . . . (1 Corinthians 10:13a, emphasis added). God faithfully led me through those painful years. It is now my great joy and privilege to serve alongside my husband—truly the love of my life— sharing hope and help in Christ with those whose lives have been impacted by combat trauma.
Learn how the Lord helped Carrie, and can help you too, in HELP! I'm In a Painful Marriage.