Three New 31-Day Devotionals for Life
by Paul Tautges | October 12, 2021 1:53 pm
Today, P&R Publishing released three new titles in their popular 31-day devotional series.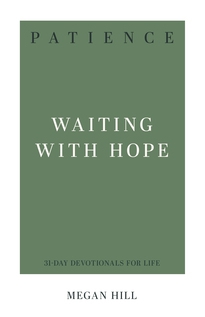 PATIENCE: Waiting with Hope (Megan Hill)[2]
Do you dread being forced to wait? Does a summons to patience sound like a call to bitter endurance? It's not. This neglected virtue is the powerful and diligent practice of godliness in daily life—we are called to be faithful over time just as God is faithful to us. These thirty-one devotional readings will reshape your perspective on patience, pointing you to Jesus Christ as your ultimate example and showing you how to cultivate and appreciate patience amid the frustrations, challenges, and longings that you experience every day.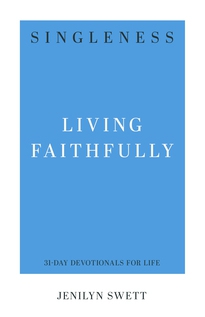 SINGLENESS: Living Faithfully (Jenilyn Swet)[4]
Singleness is not a problem or a waiting period—it's a place where many of us live, and it offers unique blessings, challenges, and opportunities. Writing as a fellow traveler, Jenilyn Swett turns to Scripture to show how our identity in Christ, paired with a robust theology of singleness, gives us a vision for the single life, no matter how short or long it may be. Daily readings reflect on practical, emotional, and spiritual dimensions of faithful living as a single person. We are God's children above all else—we find in him all the riches we need.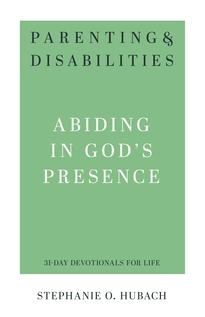 PARENTING & DISABILITIES: Abiding in God's Presence (Stephanie O. Hubach)[6]
Where is God in your journey of parenting a child with disabilities? Everywhere! Although parenting a child with exceptionalities can be an isolating experience, nothing can separate God's children from his loving presence. In thirty-one daily readings spanning cosmic realities and the nitty-gritty of daily life, Stephanie Hubach, a researcher in disability ministry and the mother of a son with Down syndrome, explores the many blessings that come to you and your child through the promise of Immanuel, "God with us."
See all of the titles in this excellent series.[7]
Endnotes:
[Image]: https://counselingoneanother.com/wp-content/uploads/2021/10/patience.jpg
PATIENCE: Waiting with Hope (Megan Hill): https://www.prpbooks.com/book/patience
[Image]: https://counselingoneanother.com/wp-content/uploads/2021/10/singleness.jpg
SINGLENESS: Living Faithfully (Jenilyn Swet): https://www.prpbooks.com/book/singleness
[Image]: https://counselingoneanother.com/wp-content/uploads/2021/10/parenting-and-disabilities.jpg
PARENTING & DISABILITIES: Abiding in God's Presence (Stephanie O. Hubach): https://www.prpbooks.com/book/parenting-and-disabilities
See all of the titles in this excellent series.: https://www.prpbooks.com/series/31-day-devotionals-for-life
Source URL: https://counselingoneanother.com/2021/10/12/three-new-31-day-devotionals/
---