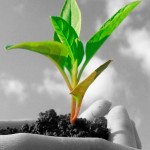 The purpose of Counseling One Another is to stimulate and nurture healthy, Word-driven growth among believers in Christ. By coming alongside to encourage your own spiritual growth in the Lord, and pointing you toward Christ-centered resources to strengthen your personal ministry, we hope to assist you in making obedient disciples of Jesus Christ.
Counseling one another is built upon the biblically-based philosophy that counseling is the normal work of believers in the context of the local church. We all live in a fallen world, complete with its sin-related battles as well as suffering-related problems, and are in need of personal one-another ministry. We are not opposed to all forms of "professional counseling," but believe God intended for most one-another counseling ministry to take place as fellow believers commit themselves to love one another enough to help each other grow in their walk of faith as we learn to apply His all-sufficient truth and grace to our hearts and lives.
10 Distinctives of Biblical Counseling
Biblical counseling believes:
The Bible is the all-sufficient source of Truth (Ps. 19:7-11; 119:140, 160; 2 Tim. 3:16-17; John 17:17).
Man is totally depraved, accountable to God, and responsible for his thoughts and actions (Jer. 17:9; Gen. 6:5; Rom. 6:13; 14:12; 1 Pet. 4:4-5; James 1:13-16).
God's goal for every believer is to be like Jesus Christ (Rom. 8:29; Col. 3:9-10).
The Holy Spirit is the agent of heart change, which produces change of behavior (2 Cor. 3:18; Gal. 5:22-25).
Every Christian is fully equipped in Christ for godliness. (2 Pet. 1:2-7; Phil. 1:6).
Sanctification is a process requiring ongoing repentance and the personal discipline of godliness (Rom. 12:1-2; James 4:1-3; Eph. 4:22-32).
Biblical love and compassion motivate believers to restore one another (Gal. 6:1-5; 1 Thess. 2:10-12).
God's wisdom is necessary to minister to a variety of people experiencing a variety of problems and needs (1 Thess. 5:14).
Body and spirit affect one another (Ps. 31:9-10; 38:1-10; 32:3-4; Prov. 12:25).
The local family of God is the ideal place for this one-another ministry (Eph. 4:12; Col. 1:28; 3:16; Heb. 10:24-25; Rom. 15:14).
This theology of discipleship is thoroughly explained in the book Counseling One Another.