Audio for Training Conference Now Available
Two days ago, I mentioned that I would send you the audio links from the recent conference hosted by the Biblical Counseling Training Center of Arizona. I was notified this morning that they are now available. All of the main sessions, as well as the workshops from many other men and women, are now available here. There is no charge for these resources, but a modest donation is suggested.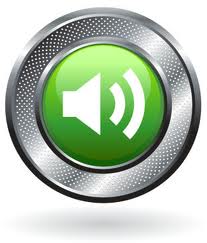 MAIN SESSIONS
"The Grace that Saves also Transforms"
"The Impact of Grace in the Church"
"Getting to the Heart of Our Conflicts"
"Being Transformed by the Spirit" (Sunday A.M.)
WORKSHOPS
"Shame and the Healing Power of the Gospel" (Janet Gustafson)
"Ministry in the Small Group Context" (Nick DeBenedetto)
"Compassionate Restoration" (Paul Tautges)
"Repentance and the Use of Scripture" (Trey Richardson)
"Spiritual Mothering: Older Women Mentoring Younger" (Charlotte Richardson)
"Jesus Loves the Church as So Should You" (Darrell Gustafson)
"Biblical Youth Discipleship" (Paul Tautges)
"Biblical Change According to the Puritans" (Wayne Nieman)
"Who Are You to Judge? – Making Biblical Judgments" (Joe Godal)
"The Role of Prayer in Counseling" (Paul Tautges)
"God's Answer to Identity Crisis" (Sandi Nieman)
"Growth Assignments from the Word" (Tom Angstead)
Again, if you are interested in biblical counseling training and you live within driving distance of Phoenix, I recommend you check out the Biblical Counseling Training Center of Arizona. BCTC is a NANC-certified training center.