An Interview About My Book "Discipling the Flock"
Today, Books At a Glance published a recent interview that I did with Fred Zaspel. In the interview, Fred asked about the goal and purpose of my book, Discipling the Flock, focusing most of his attention on the second chapter. He then wrapped up the interview by asking what I believe authentic church growth looks like.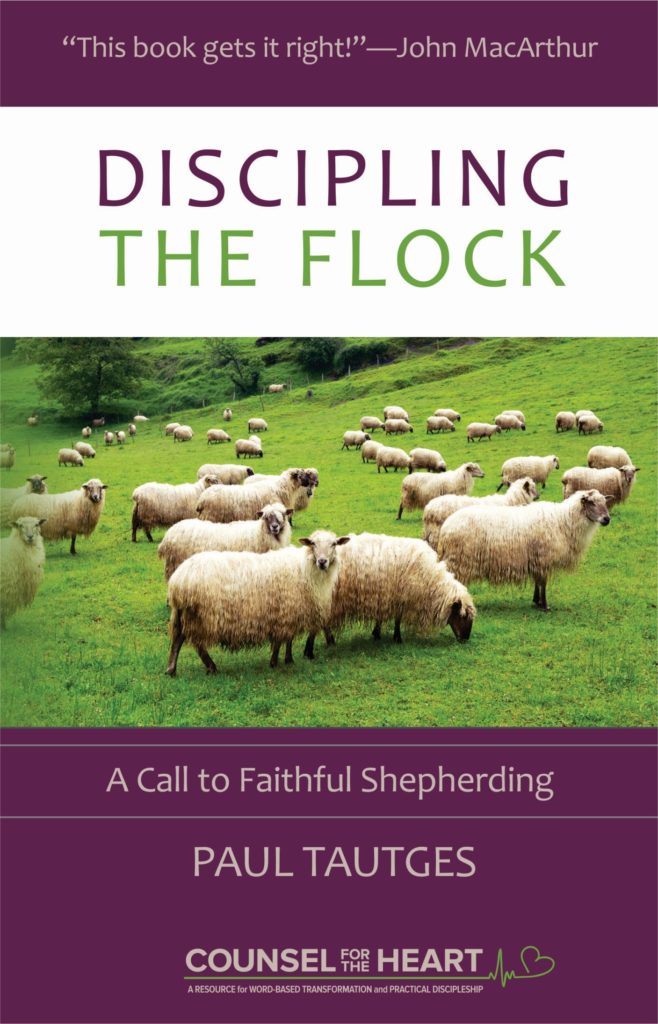 Zaspel: Tell us first what your book is all about. What is the contribution you are hoping to make?
Tautges: The book is about the need to balance the public ministry of the Word to the gathered church, with the personal ministry of the word to individual sheep.
My hope is that God will use this little book to nudge pastors and elders back to the immeasurable privilege and indispensable task of shepherding the flock of God by means of teaching the Word of God and caring for the souls of men and women.
Zaspel: I'd like you to address the specifics of chapter 2 in a minute, but first, give us a broad overview of what "faithful shepherding" is. What is it you are after?
Tautges: According to 1 Peter 5:2, the main function of pastors and elders is to care for the flock of God: "shepherd the flock of God among you, exercising oversight." Addressing the Ephesian elders, Paul says essentially the same thing when he exhorts them to be "on guard for yourselves and for all the flock." Faithful shepherding consists of caring for the overall spiritual well-being of God's sheep, which requires feeding them the Word of God, leading them by example, and protecting them from spiritual hazards.
A faithful shepherd is committed to leading God's sheep toward maturity in Christ. This means we view our divine assignment under the umbrella of the Great Commission to make faithful disciples of Christ. This is a stewardship which requires intensive labor. This is modeled by the apostle in his words to the Colossians,
We proclaim Him, admonishing every man and teaching every man with all wisdom, so that we may present every man complete in Christ. For this purpose also I labor, striving according to His power, which mightily works within me (Col. 1:28-29).

Read the whole interview here.