New "Counsel for the Heart" Resources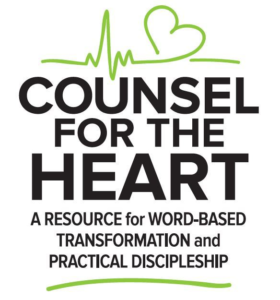 At this week's ACBC conference, Shepherd Press unveiled a new category in their book offerings for biblical counseling and discipleship. It's called Counsel for the Heart.
Shepherd Press publishes books for the heart. The books have to be gospel centered, heart focused, and life changing. And so it is that a new category or imprint has been established, a range of books that are very specific in the application of the gospel and the whole counsel of God to the hearts of individuals. As we thought and prayed about this, it seemed good to define the category in this way:
---
Resources for Word-Based Transformation and Practical Discipleship
---
Jim Holmes shares more about the three books that recently kicked off this new book category.