Repairing a Marriage Damaged by Adultery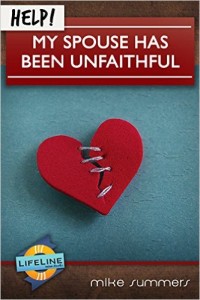 You never dreamed this would happen, but you are reeling from the news that your spouse has been unfaithful. You don't know what to do. Betrayal, rejection, bitterness, despair—these emotions turn your life into a lonely journey. Where can you turn for help? Where can you go for biblical counsel?
Dr. Mike Summers, pastor of Countryside Church in Olathe, Kansas, has written an excellent mini-book that helps believers navigate their way through the crisis. HELP! My Spouse has been Unfaithful offers perspective and hope that come from God's Word and the experience of a seasoned pastor and counselor.