Another 4 Mini-Books Released This Week
This week, Shepherd Press released another 4 LifeLine mini-books, bringing the total to 21 eBooks in the series. Here are the new additions: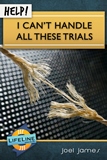 HELP! I Can't Handle All These Trials: Who is in control? Why did this happen? What is God doing? Everyone asks questions like that when they face intense or prolonged trials. The place to find answers is the Bible. In this booklet, you'll find the answers God gave Job in the book of Job. They will be just what you need to handle your trials with faith, peace, and hope, rather than doubt, confusion, and despair.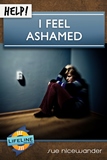 HELP! I Feel Ashamed: Do feelings of shame baffle you or hold you hostage? Shame can overwhelm us, leading to confusion, fear, and desperate behavior. This booklet uses case studies and practical examples to examine the true causes of shame and present hope through Jesus Christ, the Savior who loves you and can restore you, regardless of your past. Learn to answer shame his way and find victory.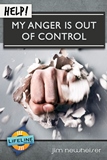 HELP! My Anger Is Out of Control: Anger is widespread; it is even a major problem among professing Christians. While people express anger in different ways, controlling it is a challenge for each of us. Some feel powerless as anger rises. Others try to justify themselves. The question that must be addressed is how a sinfully angry person can become a person of grace. This mini-book provides the answer and gives us hope by directing our attention to the power of Christ to transform angry people into gracious people.
HELP! I'm Living with Terminal Illness: We don't find it easy to face death, and the diagnosis of a terminal illness can be devastating. Yet every life has an expiration date. Written with a pastor's heart for those suffering with a terminal diagnosis and for their family and friends, this booklet conveys practical advice, spiritual consolation, and, most importantly, an eternal hope which the dying process cannot diminish and death cannot extinguish.
In addition to the release of these eBooks, the first 8 in-print books arrived from the printer this week. Check out the entire series.