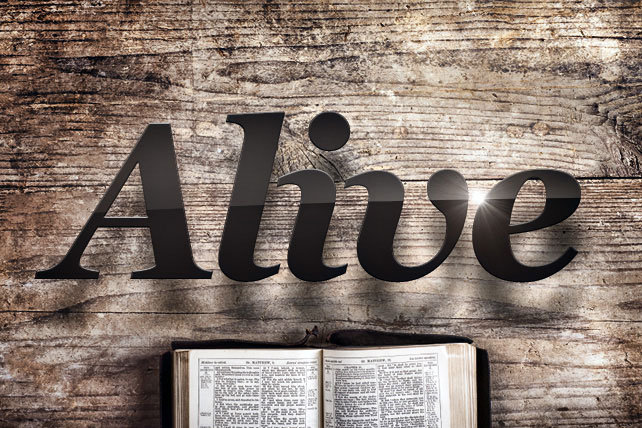 There are many books in my library, both at home and church, but only one of them is alive.
For the word of God is living and active, sharper than any two-edged sword, piercing to the division of soul and of spirit, of joints and of marrow, and discerning the thoughts and intentions of the heart. (Hebrews 4:12)
The Bible is able to change the heart because it is alive. The word "living" is from the Greek verb meaning "to live." It is in the present tense and could be translated, "constantly actively alive." Because it is the voice of Jesus Christ the Living Word, the Bible never rests. It is always working. A. W. Tozer says it well: "It is the present Voice which makes the written Word all-powerful. Otherwise it would lie locked in slumber within the covers of a book." Being alive, it is also life-giving. It is able to save the soul. "Therefore, putting aside all filthiness and all that remains of wickedness, in humility receive the word implanted, which is able to save your souls" (James 1:21). Only a living book can give life to others. The prophet Jeremiah recognized this: "Your words were found and I ate them, and Your words became for me a joy and the delight of my heart" (15:16). The psalmist writes, "This is my comfort in my affliction, that Your word has revived me" (119:50).
Because the Bible is alive, it breathes forth God's power to save and to sanctify. Jesus prayed for His disciples, "Sanctify them in the truth; Your word is truth" (John 17:17). As biblical counselors, we must place our confidence in the ability of the Word of God, in the hands of the Spirit of God, to perform the work of God in conforming disciples to the image of Christ. In contrast, the behavioral theories of men are dead and, consequently, powerless to change hearts.
[Excerpted from Counseling One Another: A Theology of Inter-personal Discipleship.]