Joel Beeke: Take Hold of Yourself and God in Prayer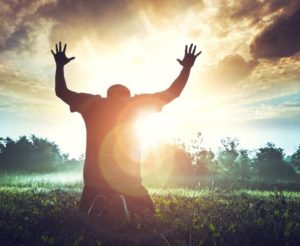 Yesterday, I was blessed and convicted by a message Joel Beeke preached at the
Desiring God 2011 Conference for Pastors
. As Beeke reflected upon the prayer lives of the Puritans, he expounded on seven principles for private prayer.
TAKE HOLD OF YOURSELF
Remember the Value of Prayer.
Maintain the Priority of Prayer.
Prayer With Sincerity.
Cultivate a Continual Spirit of Prayer.
Work Toward Organization in Intercessory Prayer.
Read the Bible for Prayer. 
Keep Biblical Balance in Your Prayers. 
Beeke then wraps up his message by expounding on three principles for taking hold of God in prayer.
TAKE HOLD OF GOD
Plead God's Promises in Prayer
Cling to this Glorious Trinity in Prayer
Believe that God answers prayer.
I encourage you to listen to this message.